A Surreal-Noir Novel. Music, lucid dreaming, failing relationships and inner demons intertwine through the days and nights of Francis Levine. Dark, wry, funny. Learn more by clicking on the image above.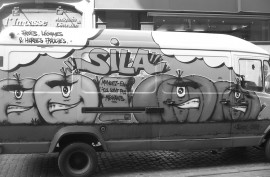 Meanderings, updates and other nonsensical posts about anything and everything.
Writer & photographer: currently a reporter for VICE News, Latin America Bureau.